January 17, 2013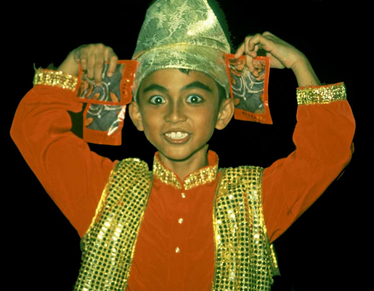 It's that time of the year when dragons are back in Central London. Yes you guessed it: it's Chinese New Year, the year of the Black Snake... and that sounds REALLY cool.
So what's the link between my Malaysian cooking classes and the Chinese New Year, literally two different nationalities, right? (although for many people Japanese, Malaysian and Korean are Chinese... tomayto tomahto)
Wellllll, again a bit of history, just a tiny wee bit won't kill you. So between the 15th and the 16th century Chinese immigrants were sent to Malaysia during the Colonial era, and they married local Malaysian women. There was literally notin' to do, apart from working, renewing the population and eating. Those Malay-Chinese brides were called "Nyonya" (say nonya) and, of course, they were doing all the cooking. They used Chinese ingredients mixed with local spices like coconut milk, lemon grass, pandan leaves, chillies and turmeric. So it's a mix of Chinese and Malay cooking with some Thai influence. See? This is the link between Chinese New Year and my Malaysian cookery classes! (pfew!)
So I came up with a menu that's typical Nyonya. The first one is one my favourite: "Mee Siam". It is a very addictive dish that locals have for breakfast lunch dinner, yes it's the Malaysian all day breakfast. It's sweet, sour, salty, tangy, hot and served with Chinese chives, fried tofu, fried shallots and lime. Then we will make "Sambal Udang", it's a very deeply rich chilli sauce in which whole prawns are swimming. This one goes nicely with "Nasi lemak", it means coconut rice, and it is served with fried tiny anchovies, roasted peanuts, egg, cucumber, and shrimp sauce called "sambal belacan" (I keep this one as a surprise *grin*). For dessert I chose "Kuih Dadar", they are pancakes made with pandan leaves extract and filled with sweet grated coconut. At this point you can really forget about your diet.
Once you had mee siam, sambal udang, nasi lemak and kuih dadar, you can die in peace basically (unless belacan kills you first).
Posted by Lapan Cooking Classes. Posted In : Specials